Remarkable Images
PHOTOGRAPHY BY FREDERIC HORE



Lectures & Talks


All Aboard the Mighty Via Canadian!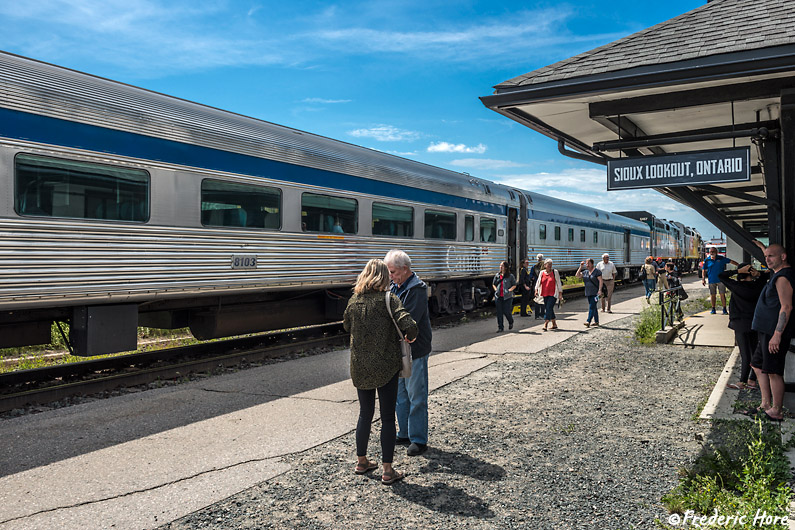 New for 2023!
---
"Did you see the bear?"

The startled voice of a passenger caught my attention. Sitting inside a luxurious, glass-enclosed dome car, I looked out to see if I could spot it too. Too late! The wandering carnivore had already disappeared into the dense forest.

Join Voyageurfred for the adventure as he takes you on a four-day, cross-country odyssey on the iconc Via Canadian, from the towering skyscrapers of Toronto to the majestic coastal city of Vancouver... with stops along the way!

Riding the iron rails revealed life aboard this famous Canadian train, from a guitar-playing minstrel to chatting with amusing passengers, and fabulous meals in the decorated and spacious dining car. The highlight of course, was viewing the colourful panoramas and ever-changing landscape from inside the expansive dome car. It was quite the ride!

From magical sunsets above Northern Ontario's boreal forests and aqua-blue lakes, to the beautiful vistas of Saskatchewan's bright yellow canola fields, then onward to the spectacular, snow-capped Rocky Mountains - you will be captivated and enchanted by the alure of Canada's great land!

Along the way, see stunning cities and sleepy towns, while learning about the history and tragedy constructing this legendary railway.

Folk tunes and ethereal music enhance the show, along with Voyageurfred's intriguing stories, and always amusing... tales from the trails!

---
>

Frederic Hore
Not to be missed!