Remarkable Images
PHOTOGRAPHY BY FREDERIC HORE



Lectures & Talks


Amazing Argentina!
From Buenos Aires to Patagonia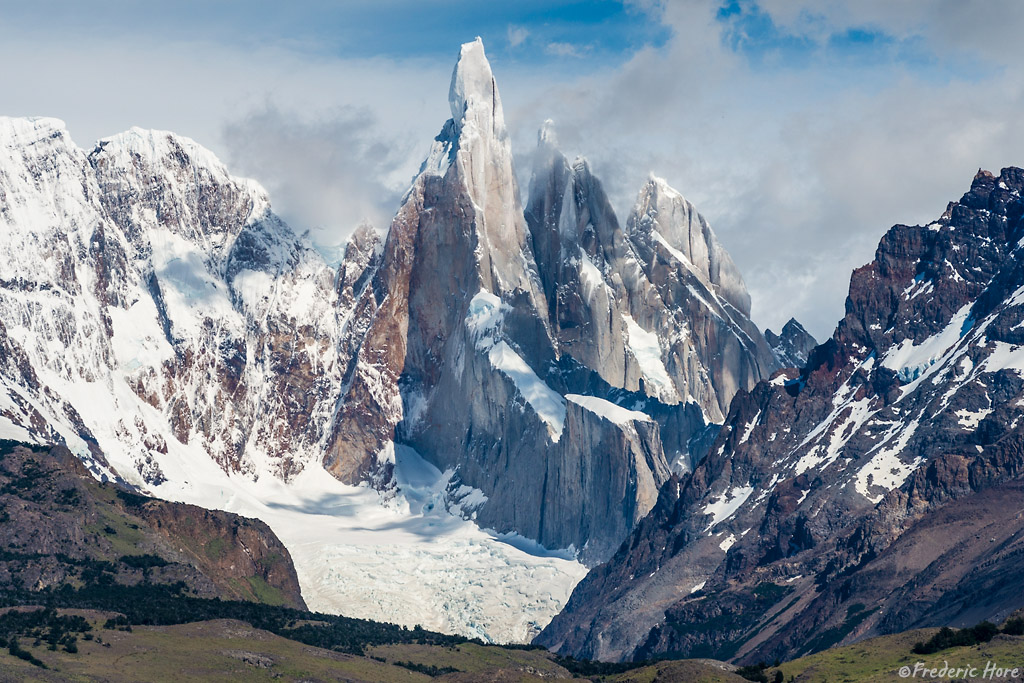 ---
It's a land featuring the soaring, saw-toothed Andes Mountains of Patagonia. It's also a place of lush tropical forests, the gigantic thundering waterfalls at Iguazu, and the arid pampas of the south - where gauchos roam freely on horseback. And it has incredibly diverse wildlife, from unique Patagonia dolphins, bounding guanacos, soaring raptors, to rambunctious Magellanic penguins.

It's a nation that sways,
to a unique beat,
where the sensuous tango,
stirs up the heat!

It is... Amazing Argentina!

Join Voyageurfred for the adventure, as he presents images and stories from the land of his forefathers. It's a journey of discovery, as he takes you on a month-long, crazy and frenetic, 10,360km road trip from Buenos Aires, north to Iguazu, then south to Cordoba and the mountainous landscapes of Patagonia.

Through dangerous lightning storms, undulating pampas, historical sites, and throbbing cities, his travels reveal the history, culture and eclectic beauty of this vast country.

While you may not be able to sip on some matté, you will however, enjoy the Latin beat of this wild, 90 minute, affectionate look back... at this land at the end of the world!
---
>

Frederic Hore
Not to be missed!