Remarkable Images
PHOTOGRAPHY BY FREDERIC HORE



Lectures & Talks


Destination Mongolia!
In the Shadow of Chinggis Khaan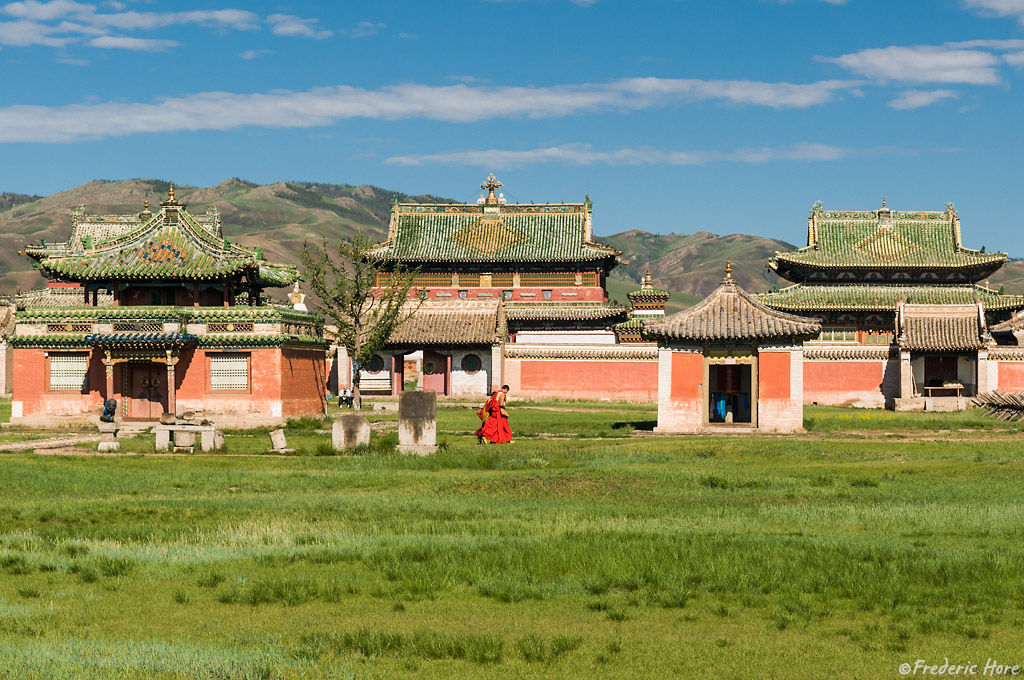 ---
His riveting gaze was intense!

Standing outside Ulaan Baatar's distinctive parliament buildings, the bronze statue was immense! Born to a family of nobility in 1162, his given name was Temujin. When his family was banished from its tribe after his father's death, he eventually conquered his enemies, rising to the position of Khaan, or ruler. By 1206, he had united all the disparate Mongol tribes and was proclaimed at an assembly of nobles, the Great Khaan of Mongolia.

He was... Chinggis Khaan - the most feared, and revered ruler of all Asia!

Today the pastoral lands, grassy steppes and mighty Gobi desert remain much the same as they were in his time. Join Voyageurfred for the adventure, as he takes you on a journey via jeep and train through this great warriors land, from his ancient capital at Karakorum, to the silky twisted sands of the Gobi; from the rocky Painted Hills where dinosaurs once roamed, to the Ikh Nart Nature Reserve - where huge cinereous vultures still soar.

Then listen to the ethereal chants of the Monks at Gandan, as you're guided through their spectacular temples at Ulaan Baatar, the capital of this pastoral country

It's a vibrant and colourful 90 minute multimedia show, featuring the culture and history of ancient Mongolian, enhanced by folkloric music and lively travel lore.

It's a journey into a unique land - unlike any other!

Not to be missed!


---
>

Frederic Hore
Not to be missed!