Remarkable Images
PHOTOGRAPHY BY FREDERIC HORE



Lectures & Talks


From Versailles to Dinan -

the Renaissance Treasures of France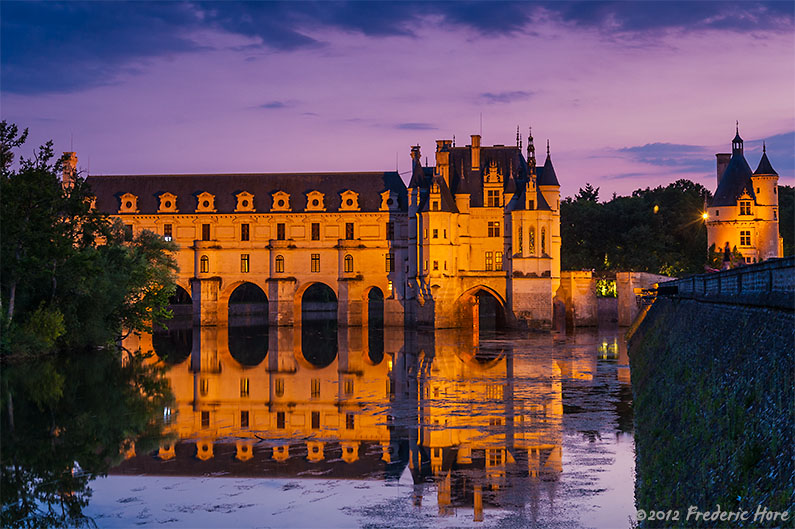 ---
"There are phantoms here!"

Standing in the Queen's Room, where Marie Antoinette, Queen of France and wife of King Louis XVI had slept, my fiancée Josée was visibly moved by the scene in front of us.

She recounted how, with the demise of the Bourbon monarchy and the onset of the French Revolution of 1789, staff had slowly deserted the château. The monarchy would be abolished, King Louis XVI executed, and sadly, Madame Antoinette beheaded.

The Queen's Room, was one of the many impeccably decorated chambers we visited, in the revered and historical Château de Versailles, France's largest and the most visited palace in the world! Erected in grand style principally by Louis XIV - the Sun King, its costly construction nearly drained the French treasury, with its exquisite appartements, art works, sculptures, fountains and lush gardens.

Versailles is one of France's many Renaissance treasures, as this cultural and historical travelogue takes you on journey through notable sites, including the lesser known Château de Fontainebleau. It was here, shortly before his imprisonment at the rocky island of Elba, that Napoleon 1st made his farewell departure, after his disastrous defeat at the Battle of Waterloo.

The journey continues, featuring the opulent castles of Chambord, Azay-sur-Rideau, Chaumont-sur-Loire and the enchanting and romantic Château de Chenonceau, lining the banks of the Loire River valley, the playground to France's Kings and Queens.

Rounding out this voyage back in time, is a tour through the mystical and austere abbey at Mont St Michel on the Brittany coast, and the Fête des Remparts - a massive medieval festival staged at the ancient fortress town of Dinan.

So come join in on the fun! Be amazed, as Voyageurfred takes you on a visual feast of some of the most remarkable palaces and castles of France, featuring alluring classical and medieval music, mixed with tantalizing history!
---
>

Frederic Hore
Not to be missed!