Remarkable Images
PHOTOGRAPHY BY FREDERIC HORE



Lectures & Talks


New Zealand - A Kiwi Adventure!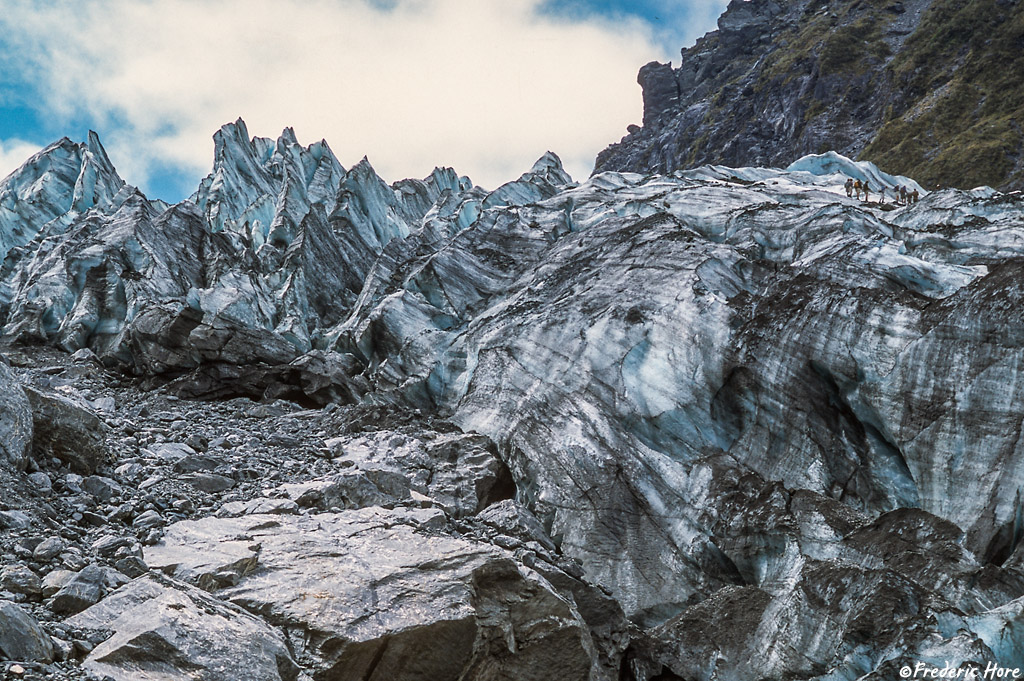 ---
"Watch out for the booby traps!"

The curious spectacle of a flock of sheep on a golf course, munching away at the luscious greens, had drawn my attention, and the ominous warning from a nearby golfer. He was referring of course, to the dark droppings of the wandering four-legged mammals, that littered the turf. It turns out the sheep, of which there are millions in New Zealand, are very effective lawn mowers... and they "fertilize" the land too!

Join Voyageurfred for an exhilarating two week road trip, as he probes the unique diversity of the North and South Islands of this small, Pacific Ocean nation. It turned into a true Kiwi adventure, as he hiked up two soaring 3,000 meter volcanoes, trekked through steaming hot lagoons, traversed the majestic fjords of the South Island's famous Milford Sound, then ran into Kiwi traffic jams, caused of course... by sheep!

From the grassy plains, black sand beaches, mountainous coasts and spectacular glaciers of the South Island; to the steamy, volcanic North Island, see why this beautiful and rugged nation, became the setting for the acclaimed mystical movie - "Lord of the Rings".

It's an engaging 90 minute show with atmospheric music and lively travel lore!

Not to be missed!
---
>

Frederic Hore
Not to be missed!