Remarkable Images
PHOTOGRAPHY BY FREDERIC HORE



Lectures & Talks


Rustic Siberia and the Russian Far East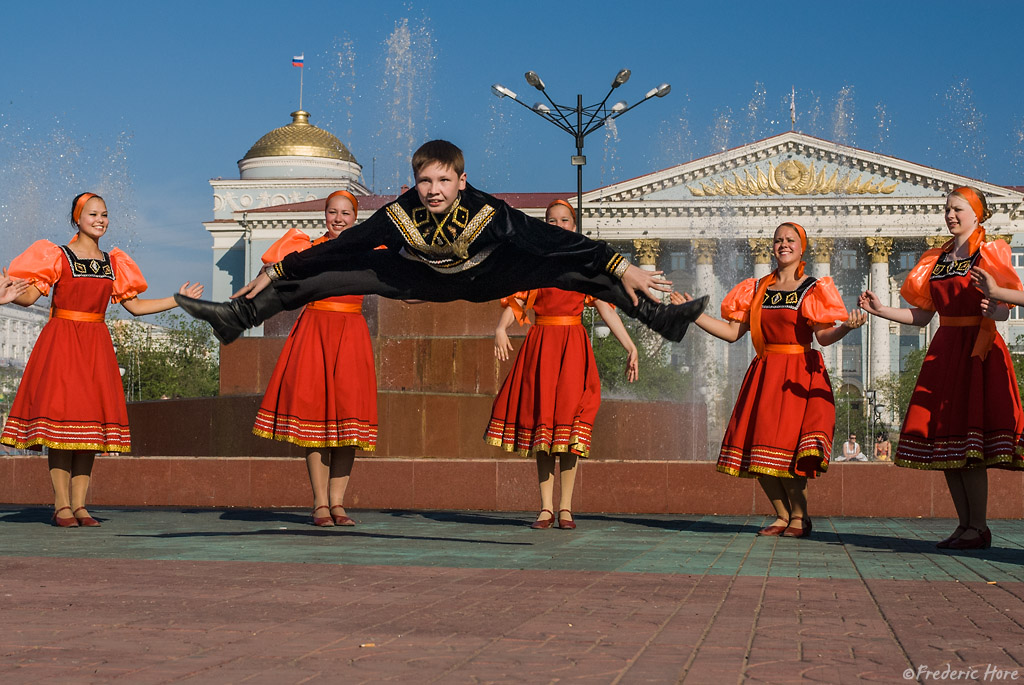 ---
"No Whistle! No Whistle!"

Lana, a tallish, blond-haired 10-year-old girl, frowned as I attempted a feeble tune.

We were sitting across from each other in the gently swaying dining coach of the Chita Express, riding the iron rails across Siberia - destination Vladivostok. A sunny, summery day, my innocent musical rendering in the gently swaying coach, had a small Russian child - all in a tizzy. It wasn't until weeks later, that I found out why this harmless diversion is discouraged.

Russia is like that, full of surprises, socially, culturally and physically.

Join Voyageurfred as he takes you on an adventurous journey on the famous Trans Siberian Railway from Irkutsk, the "Paris of Siberia", east to Ulan Ude with its fascinating Mongol-Buddhist culture, then onward to watch Cossack dancers in enchanting Chita.

With many interesting stops along way on the world's longest railway, we finally arrive and visit the stoic port city of Vladivostok. Closed to Westerners for decades, we tour the city and home to Russia's Pacific naval fleet.

Along the way, learn the history, culture, and amusing traditions of this spirited "sleeping land". It's a historical and stimulating 90 minute multimedia show, enhanced by classical music from Tchaikovsky and Rachmaninov, with plenty of amusing travel lore.

Not to be missed!

---
>

Frederic Hore
Not to be missed!