Remarkable Images
PHOTOGRAPHY BY FREDERIC HORE



Lectures & Talks


The Ethereal World of Antarctica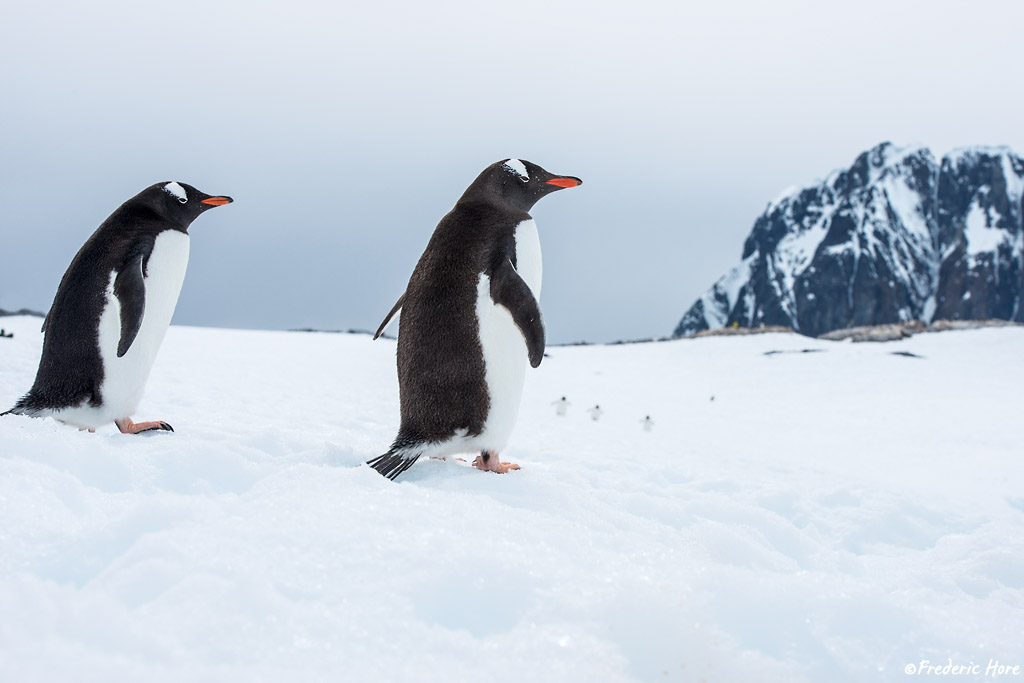 ---
Aboard the Russian polar research ship - MV Akademik Ioffe

Destination:         Antarctic Circle - 66˚33'44" South
Current position:  65˚22'01" S, 65˚59'85" W
Date:                  31 December 2013, 17:15 hrs UTC

"All stop!" called out Captain Leonid Sazonov.

At 2 knots per hour, the Akademik Ioffe was barely moving through the thickening ice pack. After a relatively calm, two-day voyage from Ushuaia, Argentina, south through the notoriously rough seas of the Drake Passage, we had arrived at the Antarctic peninsula in an area known as Graham Land, off the coast from the Biscoe Islands.

Earlier in the day, we learned that 3,000km across this massive, desolate and frozen continent, another Russian ship - the Akademik Shokalskiy, had become trapped in solid pack ice for several days, close to a French research station. A Chinese icebreaker not far away, had been hailed to free it.

With 96 passengers, some 40 expedition staff, and 34 Russian crew members on board, the fear was that our ice-hardened, polar research vessel, might meet a similar fate. We were still 70 nautical miles distant from our ultimate destination- the Antarctic Circle. For the moment, the frigid waters were deceptively placid. However, the ominous ice floes and changeable weather, were a threat... not to be ignored!

The helmsmen rotated the lever on the engine telegraph, to the stop position. In the engine room several decks below, engineers put the propulsion system into neutral. Slowly, the mighty Ioffe drifted to a halt.

"So what do you think?" asked concerned expedition leader, Chad Gaetz.

High above the vast expanse of thick ice floes surrounding his ship, the veteran Russian mariner, peered out through the bridge's panoramic windows. With a wry smile, he responded in a thick accent,

"It's ice!"

Find out what happens next, as Voyageurfred takes you on a remarkable odyssey to the coldest, driest, highest, and windiest continent in the world - Antarctica! Up close views of penguins nuzzling their cute and fuzzy chicks, singing sea lions, enormous breaching whales, diverse bird life, and of course the stunningly beautiful, icy landscapes... will take your breath away!

Based on seven expeditions to this wondrous icy world from 2013 to 2016, it's an enthralling 90 minute multimedia show, featuring historic tales of bravery by the first explorers, glistening icebergs, adventurous landings, and ethereal music, you won't want to miss!
---
>

Frederic Hore
Not to be missed!