Remarkable Images
PHOTOGRAPHY BY FREDERIC HORE



Lectures & Talks


The Medieval Wonders of the Czech Republic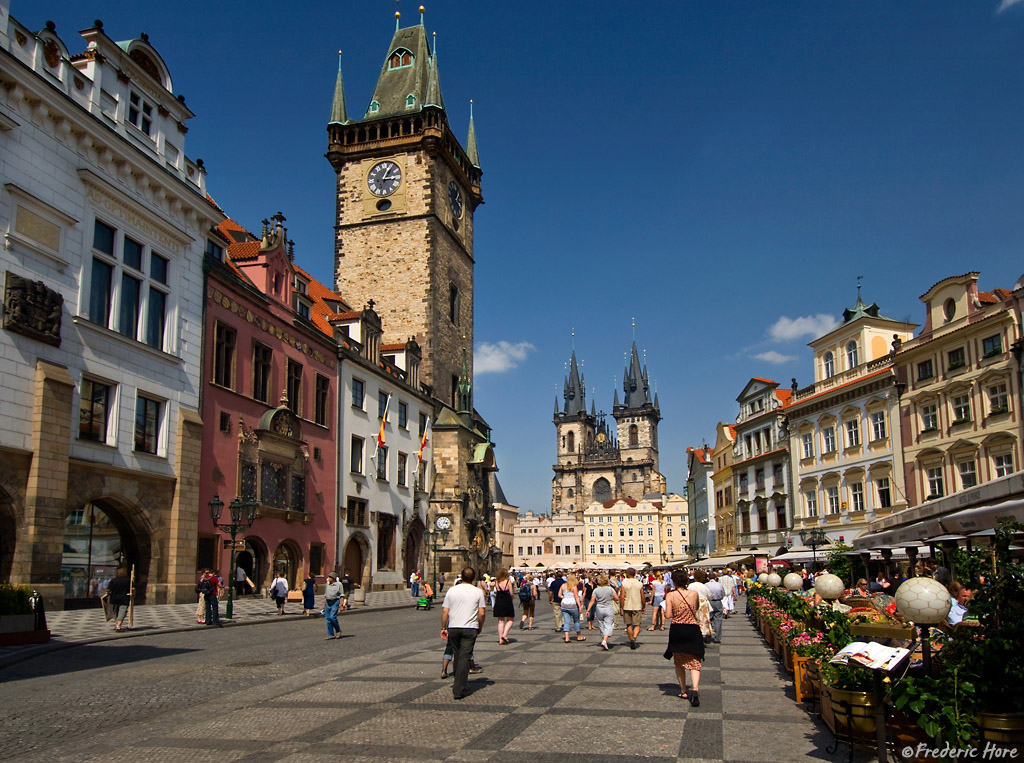 ---
The descent was dark and spooky!

Old cracked stone steps led into a dimly lit, and claustrophobic basement, unlike any other... as if you were entering another world!

In a cage off to one side, human skulls were piled high to the ceiling. Garlands and loops of arm and femur bones hung from the ceiling, creating a macabre and grotesque scene. Everywhere you looked, thousands! of human skeletal remains, were arranged in diabolical shapes!

Welcome to the bone ossuary at Kutna Hora's famous Seldec church, one of the many fascinating trips of intrigue into the medieval wonders of the Czech Republic!

From more than a month of travel throughout this diverse land, Voyageurfred's imagery features beautiful fairytale châteaus, old rustic castles, and the haunting statues that dot the countryside in the ancient cities and villages of Cesky Krumlov, Telc, Valtice and Pardubice.

To the south, a trek along the frontier of Austria, follows the infamous and despised Iron Curtain, taking the viewer to a retired, mountain-top Soviet era watchtower, for vistas of the undulating Sumava Mountains.

Then hop aboard an electric boat, for a cool voyage on meandering underground rivers, through the colourful and mysterious limestone caves near Blansko, before returning to see the Gothic and Baroque architectural masterpieces of exciting Prague.

Enhanced by classical music, along with Frederic's amusing tales from the trails, its a 90 minute historical and cultural experience through an old-world European country, you won't want to miss!
---
>

Frederic Hore
Not to be missed!