Mastering Smartphone Photography & Video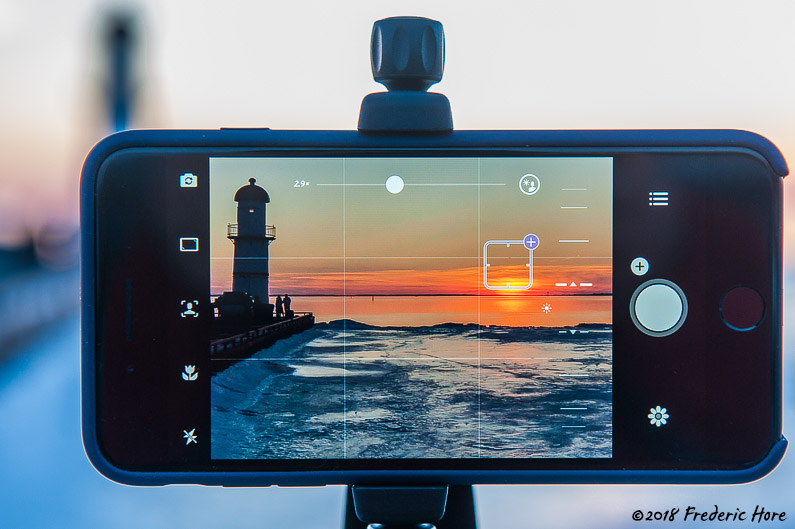 Our 11th Year at Stewart Hall!

REVISED & UPDATED! Starts Tuesday, March 5, 2019

12 1/2 hours over 5 nights
Pointe Claire Cultural Centre at Stewart Hall
176 chemin Bord-du-Lac / Lakeshore Road
Pointe Claire, Quebec

Limited places!
Register today to join this workshop!
Learn how to Master your smartphone photography and video with superior apps like Camera+2 and Filmic Pro for stunning imagery. Go beyond everything in "auto mode", with fun tutorials and hands-on demonstrations using exposure and focus controls, slow motion effects, filters and more to enhance your images and videos.

Filter and text apps will give you the stylistic tools to create your own photographic style. Suggested video apps demonstrated LIVE in class will show you how to produce truly dynamic HD - High Definition cinematic movies, plus how to upload them to social media!

Learn the art of photography and video (your choice) through four challenging assignments and helpful critiques.

12 1/2 hours over 5 nights - from 7:30pm till 10pm

Only ONE Session!

Dates- Tuesday: March 5 to April 2, 2019

Skill level: Beginner to Intermediate

Presented mostly in English, with questions answered in English and French.
If you have a manual, bring it for access to sub-menus.

Maximum class size: 10

Course Outline:

- Smartphone photo & video apps with easy adjustments for superior images
- White Balance: How to select and adjust, and why it's important!
- "Magic Hour"- paying attention to the quality of light
- How to focus and adjust exposure with Camera+2 to create images with Impact
- How to use filters to create your own style
- How to blur backgrounds with the iPhone's Portrait mode
- How to stitch photos with Pano mode
- Processing techniques and filters for unique imagery
- How to Edit photos using Snapseed and Camera+2 apps
- How to edit, prepare and export images to sites like Instagram and Facebook
- How to use Air Drop to link Apple iPhones with Mac laptops

For Video shooters:

- Learn how to create superior HD cinematography with Filmic Pro
- Learn high speed shooting techniques for effective slow motion movies
- Learn how to edit video's with LumaFusion
- Demonstration of tripod attachments, support gear and microphones for best imagery & sound

A Resource List and "Where to Buy" directory is included.

Four Photo or Video Assignments will help you practice techniques learned in the workshop and spark your creativity. Participants are encouraged to bring their smartphones in to evaluate and provide helpful critique of their projects.

Only 10 spots - register soon to join this workshop!

The cost for this five night workshop is $94.00 (taxes included)

Register online at:
https://ludik.ville.pointe-claire

If a French form appears and you want English, click on the English link top left.
Then in the search box, type: photography. Press Enter.

OR

Register by phone, or in person from
Monday to Thursday- 8:30am to 7pm; Fridays- 8:30am to 4:30pm
at the Stewart Hall Cultural Centre,
176 chemin Bord-du-Lac/Lakeshore Road in Pointe Claire.

For more information, please call: 514-630-1220
Frederic Hore
Not to be missed!