Digital Photo 301:
Low Light & Special Effects Photography!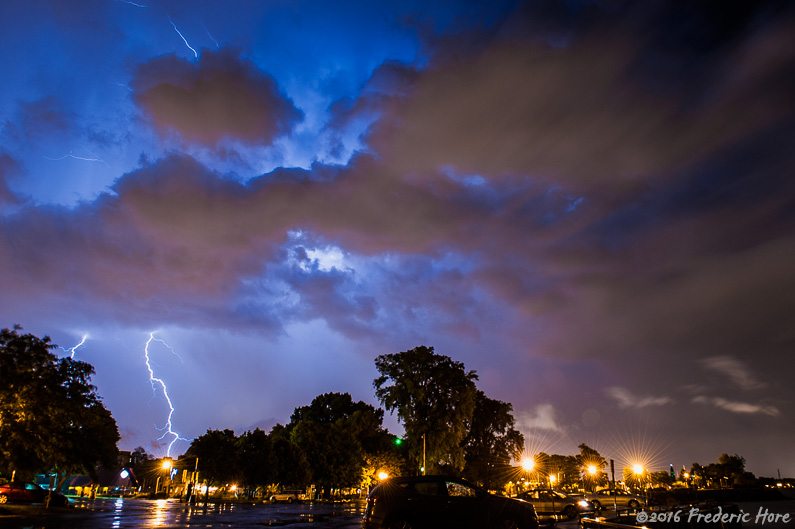 Our 11th Year at Stewart Hall!

Starts Wednesday April 10, 2019

12 1/2 hours over 5 nights
Pointe Claire Cultural Centre - Stewart Hall
176 chemin Bord-du-Lac / Lakeshore Road

Only 10 spots - register soon to join this workshop!
From photographing the stars and Milky Way, to capturing auroras, creating distinctive city nightscapes, to panoramic photos and more, this Advanced workshop will show you how! Techniques for best low-light photography indoors and outdoors, some special effects (SFX), plus stylistic black and white imagery, will be demonstrated.

Creative elements will be explored through the use of filters and processing techniques using Adobe Photoshop Elements and/or Lightroom 6/CC. Learn how to easily create large stitched panoramic images and prints, with this software!

Four assignments with helpful critique will help you hone and enhance your skills.

An evening of outdoor NIGHT photography and "light painting" at Stewart Hall is included.

12 1/2 hours over 5 consecutive evenings - from 7:30pm till 10pm

Dates: Wednesday: April 10 to May 8, 2019

Skill level: Advanced
Suggested prerequisites: Digital Photo 101 or 201
Recommended for persons with DSLR & mirrorless cameras such as
Nikon, Canon, Olympus, Pentax, Sony etc.
Presented mostly in English.
Questions answered in English and French.

Maximum class size: 10

Course Outline :

- Mastering Manual Mode for superior imagery
- Exposure bracketing techniques for best night photos
- How to focus with Live View (if available) at night
- Best methods to create stitched panoramic images
- Light "painting" a night scene for SFX!
- Home made filters for unusual SFX
- Camera Spot Meters - How to read and use successfully
- From wide angle to telephoto - how lens choices create IMPACT!
- Black & White conversions - 3 different methods for best results
- Graduated Neutral Density (GND) filters- how to balance light levels in a scene
- Photopills iPhone & Android app - how to use to plot the best locations for sunrise-sunset, moonrise-moonset and photographing the Milky Way galaxy

Advanced Photoshop Elements and/or Photoshop CS6 processing techniques:

- Using ARC (Adobe Raw Converter) for superior dynamic range & image detail
- Noise reduction techniques for high ISO nightscapes
- Sharpening techniques to make stars "pop" off the screen
- Correcting perspective (example - leaning buildings)
- "Stitching" methods to create dynamic panoramic photos from multiple photos
- B&W conversion techniques for best imagery
- B&W Sepia toning for that old "antique" look

Handouts will be given with the evening's topic providing detailed information.
A weekly Photo Assignment will help you practice techniques learned in the workshops. Participants will be encouraged to bring in completed projects on a USB key, to evaluate and provide insightful critique of their imagery.

Only 10 spots - register soon to join this workshop!

The cost for this five-night workshop is $94.00 (taxes included)

Register online at:
https://ludik.ville.pointe-claire

If a French form appears and you want English, click on the English link top left.
Then in the search box, type: photography. Press Enter. Select this course!

OR

Register by phone, or in person from
Monday to Thursday from 8:30am to 7pm; Fridays from 8:30am to 4:30pm
at the Stewart Hall Cultural Centre, 176 chemin Bord-du-Lac/Lakeshore Road in Pointe Claire.


For more information, please call:
514-630-1220
Frederic Hore
Not to be missed!